International Culinary Studio Recognised by the American Culinary Federation.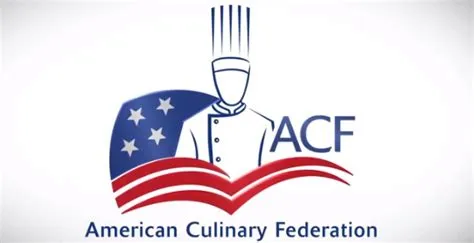 International Culinary Studio is immensely proud they have been recognised by the American Culinary Federation Education Foundation as delivering high standards of culinary arts education.
The highly regarded American Culinary Federation (ACF), is now the largest professional chef's organisation in North America and is made up of more than 14,000 members and belongs to more than 170 chapters in four regions across the USA. It is the leader in offering educational recourses, training, apprenticeship, competitions, and programmatic accreditation.
The New Zealand based International Culinary Studio, has successfully offered their blended learning courses to students within New Zealand and globally for the past seven years. Their unique learning style enables students to learn culinary from their home, school, or work. ACF has approved both the Global Diploma in Professional Cookery and the Global Advanced Diploma in Professional Cookery.
There is a global shortage of hospitality staff, particularly trained staff, which has been exacerbated since Covid. Something needs to be done in the sector to attract people back to culinary. The key difficulty for employers has been how to train and then retain quality staff. The traditional apprenticeship model requires mentorship from senior chefs, weighing heavily on their valuable time in an already busy kitchen. Using International Culinary Studio's blended learning model means students can earn while they learn. They have access to a fully qualified chef instructor and quality learning material, ensuring employees are highly capable in both culinary theory and practical with minimal disruption to the business.
Peter Holdsworth, Head Chef of the Westport Hotel says, "I have found the student to be incredibly motivated, courteous and mature. She has brought a range of new skills and recipes and she has gained a real understanding of the industry. The industry placement is longer than other institutions and I think the extended industry placement is an asset to the course and to prospective employers alike."
Both qualifications on offer are designed to meet the outcomes of the Worldchefs Global Hospitality Certification. This recognition has been created by City & Guilds in partnership with Worldchefs and is the only international benchmark for hotel professionals. The resulting qualifications are robust and mean students can take their qualifications and travel and work anywhere in the world!
The Global Diploma in Professional Cookery teaches students to prepare cook and finish a wide range of foods using a variety of methods, it looks at food safety, nutrition as well as food costing and sustainability. On conclusion of the course and associated industry hours the student can be awarded the Global Commis Chef digital certification recognising they are a professional cook who has experience working in a food service operation. They are part of a kitchen brigade and responsible for performing a variety of cooking and baking tasks, under the supervision of a professional chef.
For those with a minimum of five years industry experience or who have already completed the Global Diploma or equivalent, is the Global Advanced Diploma in Professional Cookery. This program teaches advanced culinary skills and supervision, requires students to plan and run an event and produce and market their own product. The Global Chef de Partie digital certification is awarded on conclusion of this course and means they are an experienced professional chef working under the direction of a sous chef or a head chef. Within this role the individual is responsible for operating one or more designated sections in the kitchen, such as grill, sauce section, larder and/or pastry section
Cheryl Cordier, founder and director of International Culinary Studio said: "I am delighted that International Culinary Studio's two global qualifications in professional cookery, have been recognised by The American Culinary Federation Education Foundation (ACFEF), and students successfully completing these programs will be awarded their Certificates with recognition by ACFEF along with the World Chefs digital badge associated with that program.  Comments from the American Culinary Federation (ACF) as follows "Your program adds depth and great value to culinary education, and we are excited to be able to promote your achievements", shows the phenomenal commitment and dedication of the education team at International Culinary Studio to ensure our online blended culinary programs continually meets and exceeds world standards.  I am really proud that we offer world class culinary education and are a world first in online accredited culinary programs! We as a team, look forward to continually making culinary qualifications accessible to more people around the globe."