Share our courses and earn $$$
Welcome to International Culinary Studio's Affiliate Programme, we look forward to partnering with you! This is an easy way to earn commissions by sharing our banners and social media course information with your contacts.
Join ICS Affiliate Programme
About ICS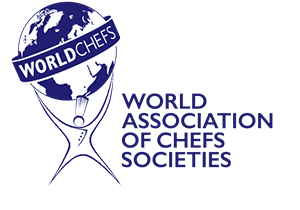 The leading private education provider of accredited international online culinary qualifications, International Culinary Studio is based in New Zealand. A blended online culinary educator, we are accredited by the World Chef's Association and offer a range of our courses globally. We are a culturally diverse team dedicated to providing quality culinary education enabling students to still earn while they learn or study from any location.
We offer a range of culinary course options, from junior chef and industry short courses right through to world recognised qualifications. Our courses are designed to make culinary study accessible particularly where traditional learning does not suit- e.g work/family commitments, health, location.
Our students are taught by our industry leading chef educators using a blended learning model which offers a mix of online learning, via our learner management system and Chef Educator interaction, making the most of current technology.
What Can You Promote?
We will begin by promoting our Global Diploma in Professional Cookery and introduce further courses as we go. This is a world recognised qualification which leads to the Commis Chef Digital badge, endorsed by Worldchefs and City & Guilds. This course enables students to earn while they learn and gives them the opportunity, once qualified to work in commercial kitchens around the world.
Here's How Much You Could be Earning
$1000 Commission on Global Diploma in Professional Cookery Qualifications
You'll get a personalized affiliate dashboard, so you can stay up to date with how much you've earned!
What students get studying with ICS


Flexibility
Study on a flexible schedule to suit your lifestyle, work and family obligations
Affordability
No commuting expenses and online study is significantly more affordable

Adaptable Learning
Develops self discipline, self motivation, and better communication skills

One on One Tuition
Personalised one on one tuition with a fully accredited Chef Instructor
Recognised Qualification
Extensive range of globally recognised accredited courses on offer

Extensive Library
Access to excellent support material including a glossary and a range of printable recipes

Live Video Classes
Recorded live video classes to view as many times as necessary

Earn While You Learn
Already working? Career change? Get qualified while you are still employed

Accessibility
Much of the course content can be viewed via an app anytime, anywhere, on any device

Digital Badging
Take your achievements global with your online e-portfolio and digital badge

Learning Barriers?
Personalised student mentoring and learning model overcomes many learning difficulties

Real World Skills
Graduate with real skills that will help you succeed in today's competitive workplace
Ready to Join Our Programme?