Study Culinary Online -YES it's Possible!
The World Leader in Online Professional and
Accredited Culinary Qualifications
ENQUIRE NOW
INTERNATIONAL STUDENTS
VIEW OUR STUDENT LIFE
A Globally Recognised Online Culinary Educator
with the World Chefs Association & NZQA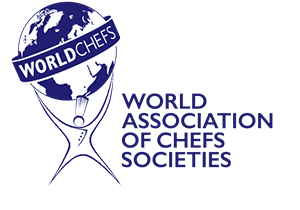 Enrol by 18th of June 2021 for New Zealand Certificate and Diploma in Cookery courses commencing 28th of June 2021
Why should you study with International Culinary Studio?

Flexibility
Study on a flexible schedule to suit your lifestyle, work and family obligations
Affordability
No commuting expenses and online study is significantly more affordable

Adaptable Learning
Develops self discipline, self motivation, and better communication skills

One on One Tuition
Personalised one on one tuition with a fully accredited Chef Instructor
Recognised Qualification
Extensive range of globally recognised accredited courses on offer

Extensive Library
Access to excellent support material including a glossary and a range of printable recipes

Live Video Classes
Recorded live video classes to view as many times as necessary

Earn While You Learn
Already working? Career change? Get qualified while you are still employed

Accessibility
Much of the course content can be viewed via an app anytime, anywhere, on any device

Digital Badging
Take your achievements global with your online e-portfolio and digital badge

Learning Barriers?
Personalised student mentoring and learning model overcomes many learning difficulties

Real World Skills
Graduate with real skills that will help you succeed in today's competitive workplace
Global Certification & Qualifications
International Culinary Studio is recognised by the WorldChefs Association and have been awarded the WorldChefs Recognition of Quality Culinary Education Programme. These courses are job specific and at the conclusion of their course, students are able to apply for WorldChefs Global Hospitality Certification, which showcases their skills anywhere in the world.
NZQA Accredited Culinary Certifications
New Zealand Citizens and Residents can study either the New Zealand Certificate in Cookery Level 4 or New Zealand Diploma in Cookery Level 5. You will learn about a wide range of cookery techniques and disciplines and gain confidence working in a commercial kitchen environment.
ICS Certificate and Diploma Professional Courses
If you are looking to build on your experience or take a first step in the culinary industry, our range of Certificate and Diploma courses are for you. International Culinary Studio is accredited by World Chef's Association and our blended learning model and Industry leading chef educators will equip you with quality skills and knowledge. On completion, your Digital badge and ePortfolio will showcase your new skills to employers.
ICS Short Courses
We have a wide variety of short courses to choose from, ranging from a selection of industry specific through to hobbyist courses.
ICS Home School Culinary Programme
Perfect for all budding culinary professionals, our Home School Programme gives students an opportunity to nurture their growing cooking talents from their kitchen at home.
ICS Junior Chef
Our online Junior Chef Programmes are exciting, interactive and user friendly. They are a great introduction to the magical world of culinary.
Travel the world with your globally recognised hospitality digital badge certification and stand out from the crowd
Culinary Career Pathway
There are four types of chefs within most professional kitchens, operating within a ranked or hierarchical structure. They are:
apprentice or trainee chefs, known as Commis Chefs
section chefs, known as Chefs de Partie or Line Cooks
Sous Chefs, who act as the second-in-command of the kitchen
Head/Executive Chefs, who are responsible for the management of the entire kitchen and are also known as Chefs de Cuisine.
Culinary Career Pathway
There are four types of chefs within most professional kitchens, operating within a ranked or hierarchical structure. They are:
apprentice or trainee chefs, known as Commis Chefs
section chefs, known as Chefs de Partie or Line Cooks
Sous Chefs, who act as the second-in-command of the kitchen
Head/Executive Chefs, who are responsible for the management of the entire kitchen and are also known as Chefs de Cuisine.
Yvan Darang
So far this course has been good! The registration process was easy. The learning material is very useful. What I like about the assessments is that there is feedback from the Instructor in which my errors and areas for improvement are pointed out to me. Everything has been quite good.
Aug 22, 2018
Kelsey Wellington
I chose the International Culinary Studio because it has an amazing course that I felt passionately about doing and it offered the best study plan with how it works in with my schedule of work. So far I've found the course very interesting and enjoyable, it's been a great learning curve and I am getting a whole lot out of it! The best part about the course so far has been how interactive it's been and how the assignment recipes can be altered to fit different serving sizes!! The most difficult thing has probably been getting my head around the workflow part of the practical assignments and making them detailed enough. Also having an amazing. Instructor Chef who has been massively helpful in all areas and is always able to answer any questions that I have.
Aug 22, 2018
Mark McCracken
I have used International Culinary Studio to improve the skills of myself and my staff. I have always found their courses of great value and very user friendly. Having the advantage of completing the courses in your own time is a huge advantage over traditional learning methods. The support that is given through both the tutors and their website is excellent! I will definitely use their courses in future to up skill my staff! – Mark McCracken 2015 @ComberCuisine
Aug 22, 2018
Sarah Hedgcock
Studying online is so convenient, I can fit my training in around everything else that I am doing and there is no waiting around either. It is much faster and easier, and I like learning as I go and being able to progress at my own pace. I thought studying online would be hard, but I am really enjoying it. I thought it would be hard to stay motivated, but it has not been, and I set a goal of completing 1-2 assessments per week. The mentors have been useful and I recommend making full use of them while studying. They are very happy to answer questions and to provide guidance.
Jul 13, 2020
Chris Swart
Great life skills career options at a fraction of the price compared to other chefs schools. What's amazing for me is the qualifications are NZQA recognised:-)
Jul 14, 2020
MARINE VERMEULEN
On this program, you have the flexibility to study from anywhere, at any time and this is a huge bonus for people who have very active lifestyle but are still seeking to pursue their passions.
I have found that the learning materials are well written and condensed in a way that made it easy for me to go through and retain the information.
I enjoy being able to do the practical assignments at my own rhythm, sometimes bashing 2 recipes at a time when I know I will not be able to dedicate any time during the week.
And of course, that my kids can enjoy the desserts and be my food critics. We have also used those practicals to donate at events so that it helps to raise money from it. Nothing is ever lost or wasted
Although I have been baking for a long time, to obtain a recognized diploma will push me to finally realize my dreams: make a living out of my passion in cooking
Jul 21, 2020
Marilou Falk
Studying online via International Culinary Studio, (City & Guilds) is very accommodating because I do not need to travel far to go to school. I can study at home or wherever I am on that time.
It is part of Filipino culture to share yummy food together. Some of the Filipino women are very good cooks and we love to talk about food and cooking. Studying with International Culinary Studio has boosted my enthusiasm when sharing recipes and I would love to continue doing good things in a different way by working in an aged care/nursing home facility and prepare, cook comfort/nutritious food for the senior people in our community
Jul 21, 2020
Monica Cheesman
When I was little, I remember seeing my mum making a pound cake; that was pretty much what she knew how to make and when I grew up, I became the one who would make that cake. Having received the opportunity to study I cannot really pinpoint just one moment that was a highlight because there were too many to choose from. So much of it was new for me: experimenting with new desserts, breads, and sauces, making soufflé, and making an opera cake! 3 years ago, these were only daydreams, but now I have lived it. This course made it a possibility.
As I am a mother of 3, having the privilege to stay at home and still being able to study – I was very happy about that. Not having to organize childcare for the kids and be able to look after them at home while fulfilling my dream was very nice.
My biggest challenge was the final exam, especially the second practical day of exams; it was a big challenge for me, I have never done something so stressful. Or that I was prouder of. I am so pleased International Culinary Studio enabled me to achieve a diploma qualification, largely through learning in my own home.
Jul 21, 2020
Marjorie Hosena
Handling a fulltime job and studies at the same time requires a good level of planning and prioritization. It means that you can put food on the table while at the same time gaining the skills to build a wonderful new future. Anyone can cook but to be a good cook, a passionate cook, and a confident cook it takes particular care and attention.
International Culinary Studio help me to pursue my dreams because I can study while I am working, and I don't need to go to school and I have flexible time, so I balance my study and work. Taking online classes is more convenient, affordable, and effective. While I am studying, I've learnt a lot of things that can change on a daily basis, but my chef mentor keeps me motivated to do the best that I can. Online courses are designed to be equally as rigorous and demanding as traditional courses, you need to stay motivated even on the bad days and keep reminding yourself of why you are doing it.
Jul 21, 2020
Liz Maynard
Had 25+ years experience in the industry in NZ and overseas in kitchen and hospo and now owner of World Cuisine, but no formal culinary qualification. It is a simple and straightforward system, the hardest part was getting my documentation together from my years of work all over references etc. Revision was important as there were things I knew but hadn't thought about in years – a good refresher. It is worth the effort to do, increased pay, piece of paper is valuable, also verifies to yourself that you do have the skills
Time management is the key, busy working and with a family took some organising but as long as I put time aside to get it done.
How was your experience with your chef Instructor?
Helen was really helpful with exam prep, she was approachable and easy to talk to, with no judgment, there were no stupid questions. Helpful prep for exams, skype calls etc just ask if you need to know anything.
Mar 9, 2021
Laura Due
I would recommend International Culinary Studio as I have found it easy to fit studying into my schedule and it's been all round, a very positive experience.
Chef Helen made the learning environment calm and relaxing and the flexibility of my placement and assignments made kit easy for me to work full time and study.
I like that I will have a solid certificate and study has helped me realise I want to pursue this as a career.
Mar 11, 2021
Kristy Neame
I had never been much of a cook or been interested in culinary until I had children. Now with two young children I enjoy trying out different methods and foods aiming to give them a nutritious diet that even a picky eater will enjoy. My long term goal is to develop my interest in nutrition and perhaps become a dietician. I had been looking to study at university when Covid struck so was keen to find a culinary course that would be of value towards my future goals.  With International Culinary Studio I was able to study the New Zealand Certificate in Cookery Level 4 from home giving me the flexibility to work around my children and not worry about travel as I live rurally.
I have enjoyed learning a variety of techniques and skills, when and what flavourings to add and my much improved knife skills!
The feedback from my Chef Instructor was very useful and my confidence in the kitchen has greatly increased.
Mar 11, 2021
Apvinder Singh
Having been a Chef in Fiji for 9 years before moving to New Zealand and becoming a head chef here, I would recommend the International Culinary Studio for RPL of the New Zealand Certificate in Cookery Level 4. I have found this a simple process and the learner management system was easy to use. The staff and Chef Instructor were always helpful, and the process worked well around my busy working life.
Mar 11, 2021
Accreditations & Partnerships
NZQA Accredited Qualifications
The aim of this programme is to develop the skills and knowledge in basic principles of kitchen work, health and safety, and communication. It will enable candidates to develop the practical skills, knowledge and attitude required to work and progress within the culinary industry.
The aim of this programme is to develop the learner's abilities in researching, planning, developing, implementing, and analysing of food products, recipes, and menus which ensure advanced practice in food preparation, cooking and presentation.
Professional Industry Short Courses